1910 ~ 1969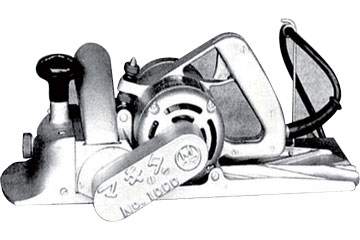 1915

Founded Makita Electric Works (proprietorship) in Nagoya, Aichi. Began selling and repairing lighting equipment, motors, and transformers.

1935

First exported electric generators and motors to the Soviet Union

1938

Incorporated the proprietorship's business form and established Makita Electric Works, Inc.

1945

Moved the plant, in an attempt to avoid air raid, to the current head office in Sumiyoshi-Cho, Anjo-City.

1958

Started marketing portable electric planers, the first product in Japan.

1959

Transformed into an electric power tool manufacturer.
Initiated exports of electric power tools with shipment of 1300 hand-held electric planers to Australia.

1960

Finished construction of new main plant.

1962

Changed the trade name to Makita Electric Works, Ltd.
Went public and listed the company in the 2nd Section of Nagoya Stock Exchange.

1963

Became an entirely debt-free company.

1965

Celebrated 50th anniversary.

1968

Listed the company in the 2nd Section of Tokyo and Osaka Stock Exchanges.

1969

6500D battery-powered drill (first rechargeable power tool).
1970 ~ 1979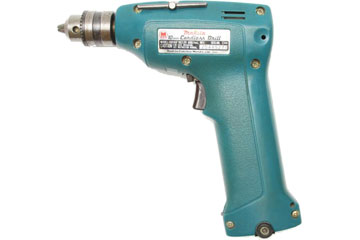 1970

Designated to the 1st Section of Tokyo, Nagoya and Osaka Stock Exchanges.
(Osaka listing terminated in February 2003)
Established Makita U.S.A. Inc (in the United States)
Established a new facility, Okazaki Plant.

1971

Established Makita France S.A. (in France) (changed the name to Makita France SAS April 2004)

1972

Established Makita Electric (U.K.) Ltd. (in the United Kingdom)
(changed the name to Makita (U.K.) Ltd. December 1992)

1973

Established Makita (Australia) Pty. Ltd. (in Australia)
Listed on Amsterdam Stock Exchange using Continental Depositary Receipts (CDR)
(Amsterdam listing terminated in February 2004)
Established Makita Power Tools Canada Ltd. (in Canada)
(changed the name to Makita Canada Inc. January 1991)

1974

Established Makita Benelux B.V. (in the Netherlands)
(changed the name to Makita Nederland B.V. January 2010)
Established Makita S.p.A. (in Italy)

1976

Raised capital overseas for the first time, through CDR offering.

1977

Started trading of American Depository Receipt on NASDAQ.
NASDAQ listing terminated in April 2013)
Established Makita S.A. Makita N.V. (in Belgium)
Established Makita Werkzeug GmbH (in Germany)

1978

Launched 6010D rechargeable drill (first nickel cadmium battery tool).
1980 ~ 1989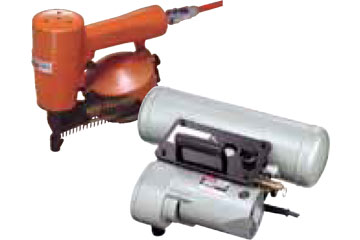 1981

Launched AN5000 pneumatic nailer and AC6001 air compressor (first air tools).
Established Makita Brasil Ferramentas Elétricas Ltda. (in Brazil)
(Started production of power tools in South America.)
Established Makita Werkzeug Gesellschaft m.b.H. (in Austria)

1982

Issued European Depositary Receipts (EDR) and listed on Luxembourg Stock Exchange.
(Luxembourg listing terminated in June 1998)

1983

Established Makita Power Tools Singapore Ltd. (in Singapore)
(changed the name to Makita Singapore Pte.Ltd. April 1991)
Started production of power tools in Canada.

1984

Established Makita Corporation of America (in the United States)

1985

Started production of power tools in the United States.

1986

Established Joyama Kaihatsu Ltd. (Toyokawa, Aichi)

1987

Power tools became subject to retaliatory tariffs due to semiconductor market trade friction between U.S. and Japan.

1988

Established Makita (Taiwan) Ltd.

1989

Established Makita Espana S.A. (in Spain)
(changed the name to Makita, S.A. November 1991)
Changed the year end from February 20 to March 31.
Three power tools (circular saw, grinder, drill) designed by Giorgetto Giugiaro exhibited at the Word Design Exposition held in Nagoya City.
Established Makita Manufacturing Europe Ltd. (in the United Kingdom)
1990 ~ 1999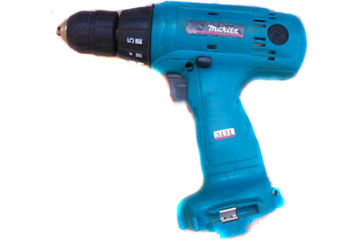 1991

Acquired Sachs Dolmar GmbH, chain saw manufacturer. (in Germany)
(changed the name to Dolmar GmbH September 1991)
Introduced corporate identity (CI) program.
Changed the name to Makita Corporation.
Started production of power tools in Europe (U.K)

1992

Anti-dumping suit filed against Makita in U.S.
Established Makita Power Tools (HK) Ltd. (in Hong Kong)

1993

Sponsored Japan tour by the MR. BIG rock band from the U.S.
Established Makita (New Zealand) Ltd. (in New Zealand)
Established Makita (China) Co., Ltd. (in China)

1994

Established Makita Sp.zo.o. (in Poland)
Established Makita Mexico, S.A. de C.V. (in Mexico)

1995

Established Makita International Europe Ltd. (in the United Kingdom)
Established Makita, spol.sr.o (in Czech Republic)
Started production of power tools in China.

1996

Established Makita Elektromos Kisgépértékesítö Kft. (in Hungary)

1997

Established Makita Gulf FZE. (in the United Arab Emirates)
6213D rechargeable driver-drill exhibited at the Chicago Hardware Show (first nickel hydride battery tool).

1998

Established Makita Herramientas Ele´ctricas de Argentina S.A. (in Argentina)

1999

Established Makita Chile Comercial Ltda. (in Chile)
Established Makita Hellas S.A. (in Greece)
2000 ~ 2009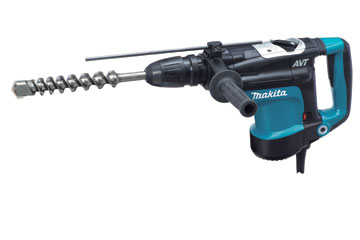 2000

Established Makita Romania S.R.L. (in Romania)
Established Makita SA (in Switzerland)
Established Makita (Kunshan) Co., Ltd. (in China)

2001

Established Makita Latin America Inc. (in the United States)
Established Makita Oy (in Finland)

2002

Launched the 2nd brand MAKTEC specifically for the Asian market.

2003

Finished construction of new corporate headquarters.
Established Makita LLC. (in Russia)

2004

Established Makita s.r.o. (in Slovakia)

2005

Launched TD130D (first Lithium-ion Battery tool).
Celebrated 90th anniversary.
Established Makita EU S.R.L. (in Romania)
Established Makita Ukraine LLC.

2006

Acquired nailer business from Kanematsu-NNK Corp.
Established Makita Peru S.A. (in Peru)

2007

Started production of power tools in Romania.
Made Fuji Robin Industries Ltd. a consolidated subsidiary.
(changed the name to Makita Numazu Corporation August 2007, merged into the Company April 2013)

2008

Established Makita Bulgaria EOOD (in Bulgaria)
Established Makita Power Tools India Private Ltd. (in India)
Established Makita Colombia, S.A. (in Colombia)
Established Makita Africa s.a.r.l.a.u. (in Morocco)

2009

Established Makita Vietnam Co., Ltd. (in Vietnam)
2010 ~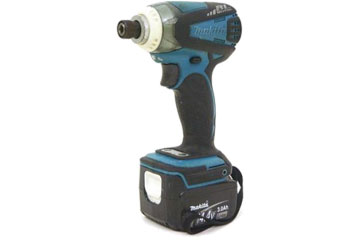 2011

Established Makita Manufacturing (Thailand) Co., Ltd. (in Thailand)
Established Makita d.o.o. (in Slovenia)

2012

Started production of power tools in Thailand.

2013

Established Makita Power Tools (Malaysia) Sdn. Bhd. (in Malaysia)
Masahiko Goto became Chairman and Shiro Hori became President.
Established Makita Europe N.V. (in Belgium)

2014

Established Makita Kazakhstan LLP (in Kazakhstan)

2015

Celebrated 100th anniversary