The LXT Advantage
4 key components make up the LXT Advantage, providing you with the most advanced, durable and dependable 18V products on the market. Our fast-charging LXT batteries, Rapid Optimum Charger, industry-leading brushless motors, and Star Protection Computer Controls work together to create the LXT Advantage. Makita's Cordless Outdoor Power Equipment delivers unmatched performance and innovation in motor and battery technology that's leaving the competition behind.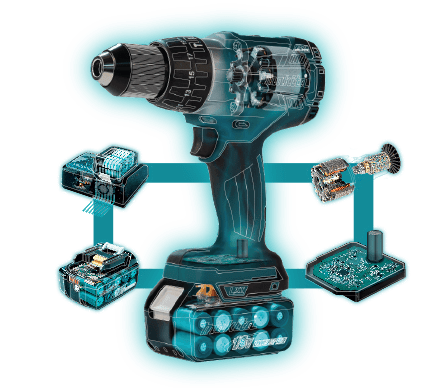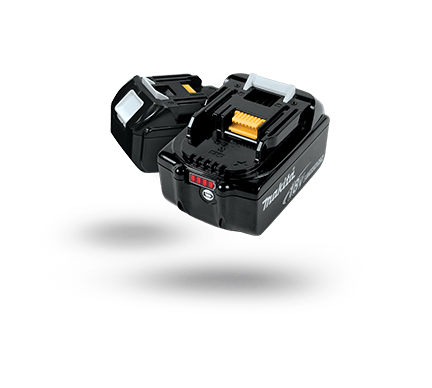 LXT Lithium-Ion Battery
Up To 50% Longer Run Time*.
Battery delivers constant power and run time in extreme temperatures, even in winter (-4°F/ -20°C). Equipped with Star Protection Computer Controls to protect against overload, over-discharge, and overheating.
*vs. Makita 18V Ni-Cd Battery
View LXT Batteries
Rapid Optimum Charger
Up To 3X Faster Charging*
The Makita Rapid Optimum Charger communicates with the battery's built-in chip throughout the charging process to optimize battery life by actively controlling current, voltage and temperature. Built-in fan circulates air through the battery during the charging process to cool the battery for faster charge time.
*vs. Makita 18V Ni-Cd Charger
View Charger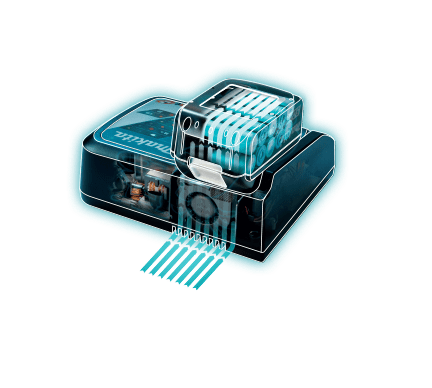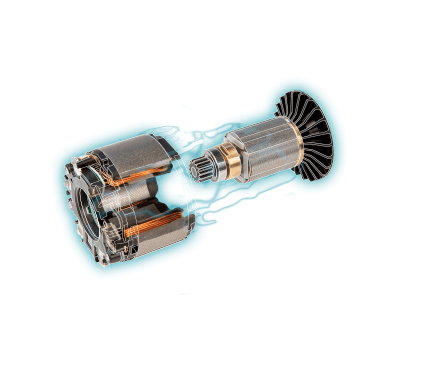 LXT Brushless Motor
Up To 50% More Motor Life*
Makita-built Brushless Motor eliminates carbon brushes, enabling the motor to run cooler and more efficiently for longer life. The electronically-controlled Brushless Motor efficiently uses energy to match torque and RPM to the changing demands of the application.
*vs. Makita Cordless Motors with Brushes
View tools featuring LXT Brushless Motors
Star Protection Computer Controls
Efficient Power Management
The demanding applications you take on every day are also demanding on your cordless tools and batteries. You rely on your tools, so Makita created Star Protection Computer Controls. Star Protection is communication technology that allows the tool and battery to monitor conditions and exchange data in real time to protect against overload, over-discharge and overheating.