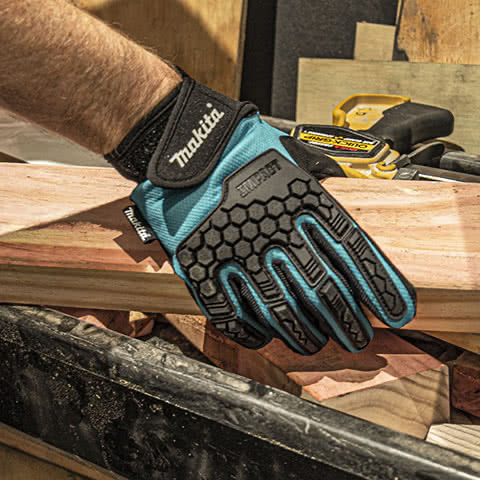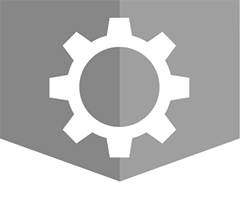 Purpose Built.
Productive Protection.
Why choose Makita gloves?
Makita tools and accessories have the power and performance for professional applications, with comfort and ergonomics for all-day use - and Makita High Performance Gloves are a natural extension of this engineering legacy. From comfort, fit and dexterity to protection and durability features for harsh job site conditions, each Makita Glove meets the needs of the most demanding professional. Makita High Performance Gloves have the right fit for the job, wherever the job takes you.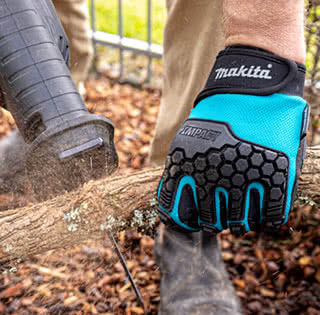 Impact & Vibration Resistant Gloves
Engineered for high-impact work including demolition and are constructed for increased impact protection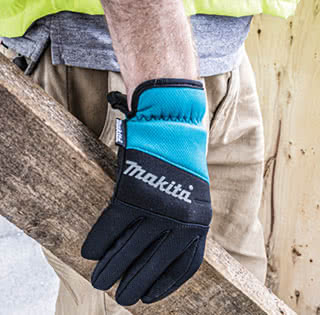 Slip-on Trekdry Gloves
High Dexterity for flexibility, easy movement, and better control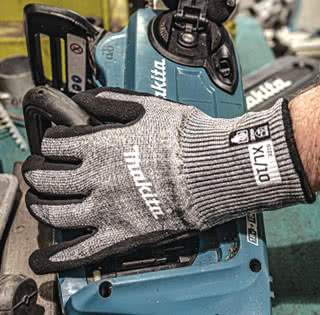 C5 Cut Resistant Gloves
Advanced C5 Cut resistant material for increased cut protection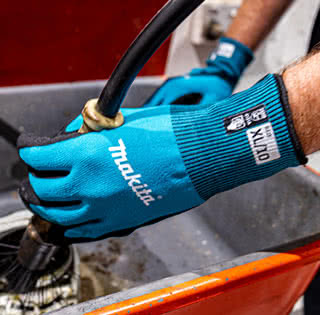 Abrasion Resistant GP Knit Gloves
Abrasion Resistant material for optimal flexibility and protection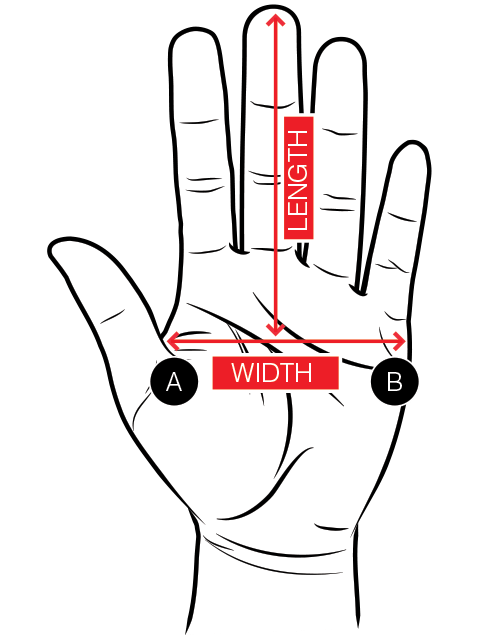 Glove Sizing Guide
Measure the width of your hand from point A to point B to match your correct size. For a more precise fit, measure the length by the indicated points. If you are between sizes, we recommend sizing down for a snug fit.
| Size | Width | Length |
| --- | --- | --- |
| Medium | 76mm - 86mm | 130mm - 136.5mm |
| Large | 86mm - 98mm | 136.5mm - 146mm |
| X-Large | 98mm - 111mm | 146mm - 152mm |
Choosing the right glove
Purpose built from the hand up, Makita set out to develop its range of high-performance hand protection gloves based on The EN388 Mechanical Standards, tests four different hazards. Abrasion Resistance, Cut Resistance, Tear Resistance and Puncture Resistance, The higher the number the stronger the gloves resistance to that particular hazard. When choosing the right glove for your needs, these ratings will allow you to compare performance levels between gloves.
EN388 Glove Standard Rating Explained
This is displayed on the glove with the pictogram shield pictogram. The ABCDEF will indicate the performance levels of the glove for each risk indicator. The higher the number or letter, the greater the protection level. The standard is only applicable if the gloves meet at least level 1 or level A for at least one of the EN388 protective categories.
A = Abrasion Resistance
B = Circular Blade Cut Resistance
(Coupe Test)
C = Tear Resistance
D = Puncture Resistance
E = EN ISO Cut Resistance
F = Impact Protection

Makita power tools are available from all great tool shops around New Zealand.
Makita Dealers are retail outlets that stock a wide range of Makita tools while OPE Dealers specialise in the Outdoor Power Equipment range.
Makita Central's are specialist Makita stockists with a complete range of Makita products.