Efficut Saw Blades
The Efficut saw blades are 2.5 times faster compared to standard saw blades. The new tip design reduces contact with the material, increases efficiency of release waste and has a sharper bevel angle. This means your cuts are more efficient, and makes your battery last 2.4 times longer than compared to a standard blade.

Special Tooth Design
Reduced tooth face increasing efficiency of off cut removal
Thin Kerf
Thin kerf to reduce the load during cutting for LONGER RUN TIME
Extra Hard Tip
For Longer life, long lasting blades
Laser Slots
To reduce vibration and noise
Efficut TCTC Saw Blades

Efficut Metal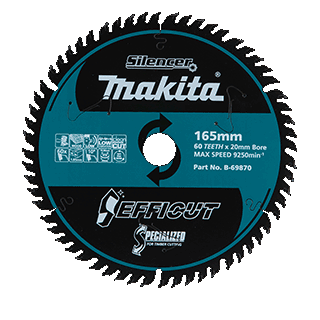 Efficut Wood Blades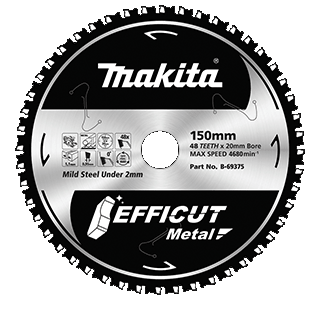 Efficut Metal / Stainless Blades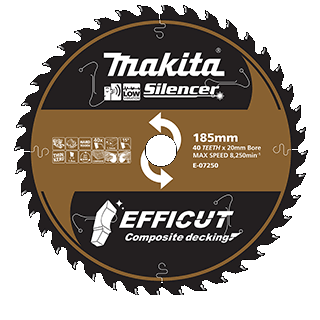 Efficut Composite Deck Blades
Makita power tools are available from all great tool shops around New Zealand.
Makita Dealers are retail outlets that stock a wide range of Makita tools while OPE Dealers specialise in the Outdoor Power Equipment range.
Makita Central's are specialist Makita stockists with a complete range of Makita products.