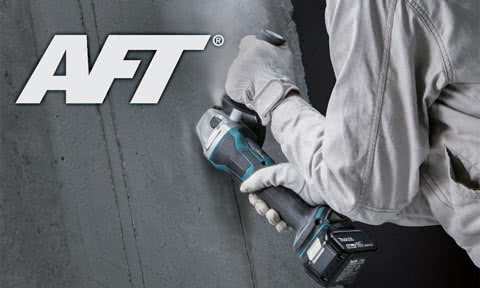 Active Feedback sensing Technology
Smart function to minimise the effect of kick-back.
Shuts down the tool, if the rotation speed suddenly slows down (e.g., kick-back).
Active Feedback sensing Technology uses an on-board accelerometer to measure rotation and electronically turns off the motor if rotation is suddenly forced to stop. In addition, the torque limiting clutch is engineered to prevent gear damage by automatically disengaging the gears.
Note: The function of AFT is not to prevent the occurrance of kickback.