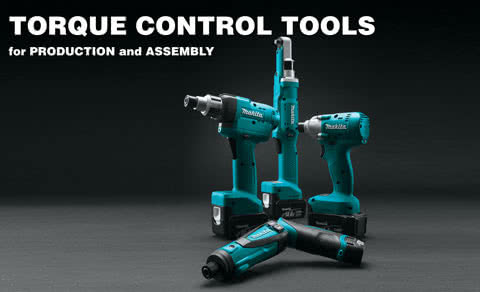 Torque Control tools enable the user to connect the tool to a PC using a USB cable and program the operation of the tool via software. This is useful for fastening work in assembly plants, and where specific torque is required.
Innovative Cordless Technology
Makita designs and manufactures innovative cordless tools utilising the latest advanced technology that allows professionals the ability to use cordless tools on tasks previously thought to be impossible. Our goal in designing manufacturing & assembly cordless tools is to break away from the historical method of costly air hose operation and allow the operator freedom with a powerful, accurate and ergonomic solution.
Reduced Energy Costs
Less energy consumption needed to power cordless tools than to power pneumatic tooling. Extreme energy savings by eliminating air line and air tool leakage. Higher quality control by reducing damage to manufactured products often caused by hoses and cords Reduced operating costs and down time by eliminating oilers and oil maintenance. Reduced maintenance costs by minimising down time to repair damaged products.
More Freedom
More flexibility to roam from one workspace to the next. Greater access and manoeuvrability in confined workspaces and inside closed compartments. Increased efficiency with the ability to interchange tools from one application to the next. Easier to reposition fastening system when assembly lines need to be rerouted, expanded or eliminated. Quicker recoveries from power interruptions
Safer Workplace
Reduced hazards caused by air hoses laying across floors or hanging from ceiling. Lighter weight with ergonomic design for operator control. Lower vibration and noise for operator comfort. Environmentally friendly low toxicity battery platforms.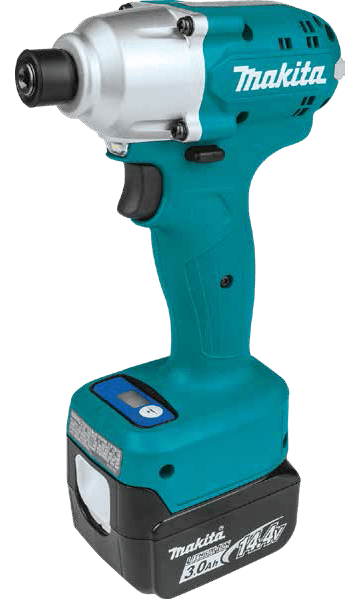 Brushless Motor
Up To 50% Longer Motor Life
The Makita-built brushless motor eliminates carbon brushes, enabling the motor to run cooler and more efficiently for longer life.
The electronically-controlled brushless motor efficiently uses energy to match torque and RPM to the changing demands of the application.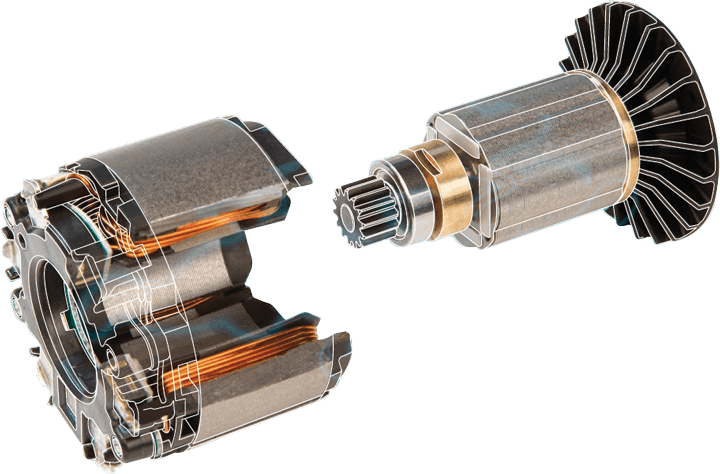 Low-Reaction Technology
Benefits
Dramatically reduces repetitive motion stress experience when operating clutch-based tools within assembly facilities.
Reduces cumulative wrist strain, operator fatigue, lowers the instance of injury caused by repetitive fastening tasks, and can reduce company healthcare costs related to repetitive motion stress.
Technology
Clutch components utilising proprietary, patented technology significantly reduces the "kickback" experienced once final torque is applied by clutch tooling
Available as a retrofit to existing BFT, BFL*, and DFT** Series Makita clutch tools, or included as OEM component on new tools
Torque Control Tools Software
Torque Control tools enable the user to connect the tool to a PC using a USB cable and program the operation of the tool via software.
System Requirements
Operating System

Windows 7, Windows 8, Windows 8.1, or Windows 10

CPU

32-bit (x86) or 64-bit (x64) processor

Display

Resolution 1366 x 768 or more

Available disk space

4 GB or more

Framework

.Net Framework 4.5
Installation
Download the software, run the setup.exe installer, then open the application software on the computer and connect the tool to the computer with a USB cable. Refer to the "Makita Industry Tool Settings" instruction manual for details on configuration.