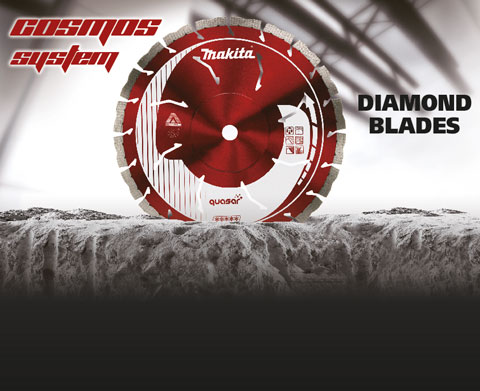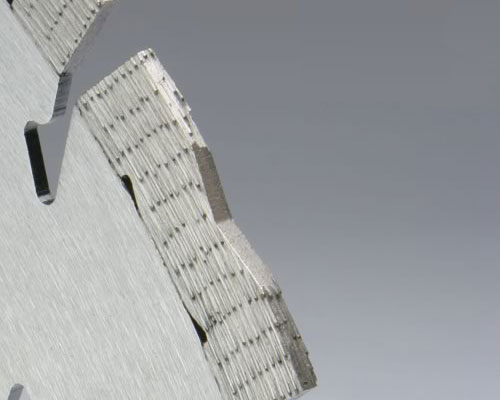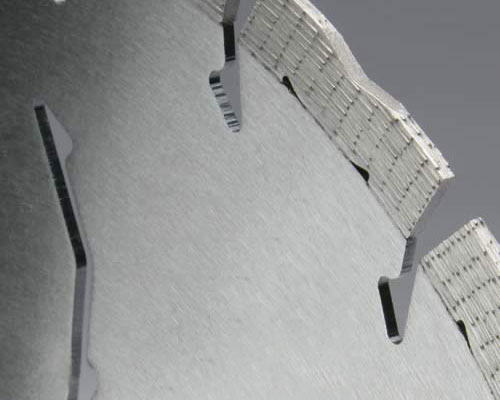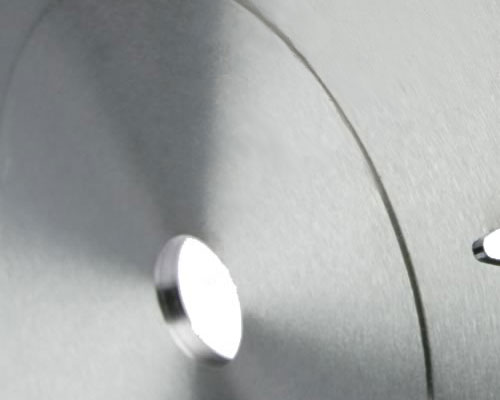 The Cosmos System
Makita now brings a 'universal' approach to blade selection. Advanced segment bonds allow for premium performance across a wider range of materials. Rapide segments for the fastest cut into mid to hard materials and Enduro segments for the longest life in mid to abrasive materials.
3D Diamond Grid
Makita are at the forefront of diamond technology introducing 3D grid diamond arrangement. This advanced method of segment manufacturing allows each diamond grit to be placed in an even 3 dimensional pattern for unparalleled performance against traditional random distribution segments. Value for money is maximized as there is total control over diamond grit positioning meaning lifetime and speed is vastly increased
Stealth
New and advanced technology utilizing laminate blades which reduce resonance and run significantly quieter, especially suited to being used in built-up areas, protecting the public from harmful noise pollution. A steady blade that's fast and clean cutting.